Data Analyst Excel Test
Topics Covered
MS Excel Advance
Numerical Reasoning
View Sample Report
Start hiring job-fit candidates using this assessment
GET A DEMO
"We realized that to acquire quality talent, our recruitment process was in dire need of automation. Too many of our technicalteam were simply wasting hours conducting interviews that did not yield the desired results. For us the foremost criteria were to finda recruitment partner who could tick all the right boxes"

Rehana Nisar, Gartner,
Global Product & Services Recruitment Head
Question
Consider below graph: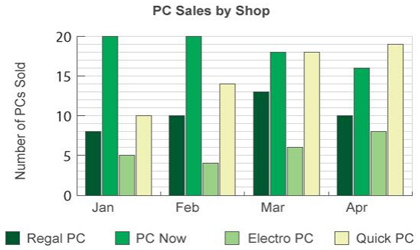 If the average profit made on each PC sold by Quick PC was $62, what was the total profit over the four months for Quick PC?
Question
Take a look at the chart given here, the data is very uneven. How do to convert the jagged line into a smoothed line?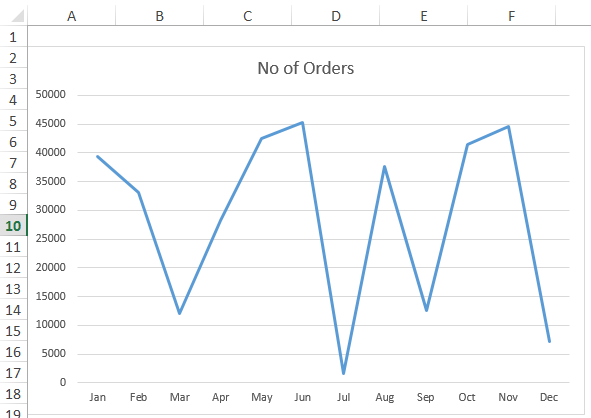 Answer
Right click on the chart and click on "Smoothen Line"

Click on the line, select Format Line, Choose the Fill option, tick the Smoothed Line option.

Click on the line, select Format Data Series, Choose the Line and Fill option, tick the Smoothed Line option.

Click on the line, Go to the format tab and tick the Smoothed Line Option
View Test Details
Good News! You can customize this test as per your requirement
Choose and add questions from Interview Mocha question libraries

Add your own set of questions

Customize test settings like duration, number of questions, passing score, web proctoring and much more

Mail us at support@interviewmocha.com to create a custom test
Looking for a tailor-made test, to suit your assessment needs?
Get in touch
Global companies using Mocha assessments
How Mocha assessments are brewed
Speed up your IT recruitment with Interview Mocha
500+ IT skill tests
20+ coding languages
50+ domain knowledge tests
100+ digital 2.0 skill tests
Customer focus aptitude tests
Enterprise ready features & more...
GET A DEMO
Why hiring managers and recruiters across the globe love Interview Mocha
Take your first step to hire job fit candidates