Customer Service Skills Assessment Test
Topics Covered
Service-based interaction skills
Email handling
Hold procedures for Phone Support
Customer satisfaction
Flexibility/adaptability
Positive attitude
Retention skills
Problem-solving skills
Useful for hiring
Customer Service Representative
Customer Service Executive
Customer Service Associate
Customer Service Consultant
Customer Service Analyst
Customer Service Specialist
View Sample Report
Start hiring job-fit candidates using this assessment
GET A DEMO
"Interview Mocha's assessments eliminated reliance on resumes and reduced our time to hire by half. Now we spend time only on relevant candidates and take data-driven hiring decisions."
George Nichkov, Gett,
Global Analytics Team Lead
Question
A customer calls in and starts asking about how a service works, which she recently signed up for. During your explanation, you provide incorrect information. Your customer points it out and tells you that you are lying, and you just provided incorrect information. What would you do to gain your customer's trust again?

Answer
Admit your mistake and genuinely apologize for the mix up.

Play it off, and tell the customer she must be confused because this is how it works now.

Apologize and explain that you didn't receive proper training, even though you did.

Escalate to a team lead before it gets out of hand, and inform them about the situation.
Question
We've all heard the famous phrase "the customer is always right" but we also know that there's a handful that isn't. In your role, your only focus is the customer satisfaction. What does this mean to you?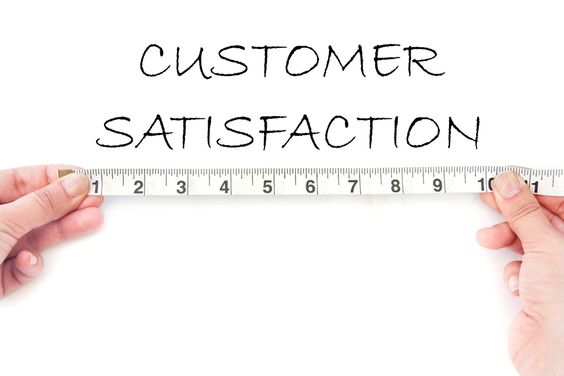 Answer
Customer satisfaction is following the policies and politely explaining it to the customers. As long as they've been educated, you've done your job.

Irrespective of the situation, if your customers aren't happy, you just refund them in full and tell them you're sorry for the inconvenience.

To be honest, the "customer is always right" phrase is so off point sometimes that it's better to tell them when they are wrong, so they stop making the same mistakes.

Customer satisfaction is ensuring that we are actively listening to the customer, providing a proper resolution that leaves the customer feeling satisfied and fulfilled, regardless if they were right or wrong.
Test details:
This customer service interview test enables employers and recruiters to identify potential prospects by evaluating their working skills and job readiness. For this reason, the emphasis is laid upon evaluating the knowledge of candidates through scenario-based questions.

The customer service online test may contain MCQ's (Multiple Choice Questions), MAQ's (Multiple Answer Questions), Fill in the Blank, Descriptive, Whiteboard Questions, Audio / Video Questions, True or False.

Test Duration: 20 minutes

10 Customer Service Questions
Test description:
In today's ever demanding and constantly changing the world, the customer is king. Organizations which have mastered the art of understanding customer needs and have a framework for efficient customer service will survive in long run. Customer service starts from pre-purchase, spans during the purchase and is critical during the post-purchase stages of product/service lifecycle. A customer service representative should have positive attitude, attention to details, product knowledge, attentiveness, convincing speaking skills, and effective listening. Interview Mocha's customer service assessment test is created by the global customer service experts to check the competency of candidates in above-mentioned skills.

Changing format and competencies:
Technical advancements have entirely transformed how business is done. In today's digital era fulfilling customer service expectation needs a very different mindset.

Following are the key skills required by customer service representatives:

1. Empathy and calmness
2. Problem-solving approach
3. Customer orientation
4. Assertive communication skills

Structure of Customer Service Skills Assessment Test:

Interview Mocha's customer service aptitude test is a scenario-based approach to evaluate, "rock stars who have the right mindset" through a series of questions based on:
What is customer service?

What are the do's and don'ts of customer service?

Why is customer service critical, why teams must be champion in these skills?

How effective is an individual in customer service?

Case analysis, do's and don'ts in critical cases

Our customer service knowledge test is useful to hire customer service representatives for various industries such as:
IT and Telecom

E-commerce

Retail

Finance, Insurance & Banking

Transport & Logistics

Airline

Travel & Hospitality

Healthcare and Pharma

New Technology Startups
Our unique customer service assessment methodology

Our customer service competency test contains hand-picked scenario-based questions crafted by our skilled customer service experts who come with min. 21 years of experience. It will surely help you discover potential winners in the engaging and quantifiable way based on latest frameworks and application of knowledge. Using powerful reporting of a customer service skills test, you can have a detailed analysis of the test results. It will give you the fair idea of strengths and weaknesses of applicants for the given skills so that you will be able to make a better hiring decision and predict the candidate's performance. Our customer service pre-employment test also offers webcam proctoring to help you identify whether the candidate has used unfair means to take the test or not.
Good News! You can customize this test as per your requirement
Choose and add questions from Interview Mocha question libraries

Add your own set of questions

Customize test settings like duration, number of questions, passing score, web proctoring and much more

Mail us at support@interviewmocha.com to create a custom test
Looking for a tailor-made test, to suit your assessment needs?
Get in touch
Global companies using Mocha assessments
How Mocha assessments are brewed
Speed up your IT recruitment with Interview Mocha
500+ IT skill tests
20+ coding languages
50+ domain knowledge tests
100+ digital 2.0 skill tests
Customer focus aptitude tests
Enterprise ready features & more...
GET A DEMO
Why hiring managers and recruiters across the globe love Interview Mocha
Take your first step to hire job fit candidates