Auditors Aptitude Test
Topics Covered
Auditing
Accounting Fundamental
Numerical Reasoning
MS Excel Advance
Useful for hiring
Internal Audit Graduate Trainee
View Sample Report
Start hiring job-fit candidates using this assessment
GET A DEMO
"Our recruitment team loves Interview Mocha especially for their skill assessments, simulators, and friendly support. Since using Interview Mocha, we interview only relevant candidates, and this has reduced our time to hire. Recruitment is no longer an hassle for us."

Question
In case of audit of statutory report, an auditor is expected to give his report on the ____.
Answer
Number of shares allotted, amount received in cash and summarized, Receipt and payment account.

Authorized capital, subscribed capital and paid-up capital.

Profit and loss account, Balance sheet and Directors report.

Director qualification calls in arrears and calls in advance.
Question
Consider below graph: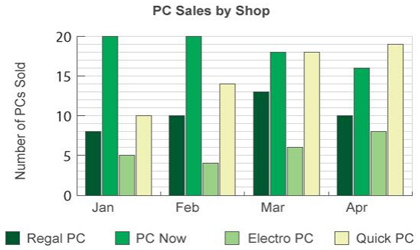 If the average profit made on each PC sold by Quick PC was $62, what was the total profit over the four months for Quick PC?
Question
Take a look at the chart given here, the data is very uneven. How will you convert the jagged line into a smoothed line?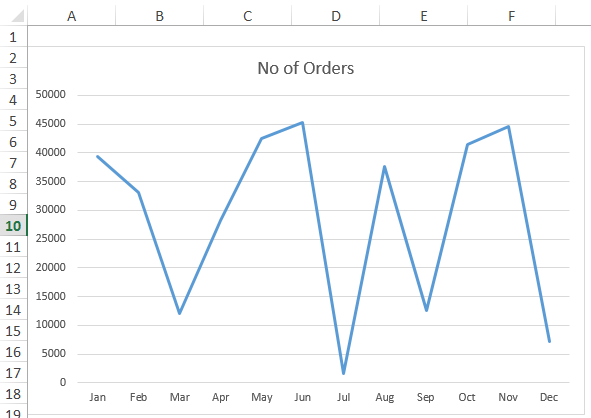 Answer
Right click on the chart and click on "Smoothen Line"

Click on the line, select Format Line, Choose the Fill option, tick the Smoothed Line option.

Click on the line, select Format Data Series, Choose the Line and Fill option, tick the Smoothed Line option.

Click on the line, Go to the format tab and tick the Smoothed Line Option
Test details:
Duration: 20 minutes
Questions: 10

Test description:
Auditors are meant to check whether the accounts have been maintained fairly and are error free. There should be no misrepresentation of accounts and a true and fair picture must emerge from the financial reports. The accounting must follow the standards as laid down by the regulating authorities and should also be in conformance with the law of the land. Auditors advise the organizations on ways and means to improve internal processes and manage risks.

The Auditors assessment test contains questions on the following topics:
Auditing
Accounting Fundamental
Numerical Reasoning
MS Excel Advance
​​​​​​​This online Auditors test has been developed and reviewed by our qualified and experienced Subject Matter Experts (SME)s. Using powerful reporting, you can have a detailed analysis of the test results to help you make a better hiring decision and predict the candidate's performance.
Good News! You can customize this test as per your requirement
Choose and add questions from Interview Mocha question libraries

Add your own set of questions

Customize test settings like duration, number of questions, passing score, web proctoring and much more

Mail us at support@interviewmocha.com to create a custom test
Looking for a tailor-made test, to suit your assessment needs?
Get in touch
Global companies using Mocha assessments
How Mocha assessments are brewed
Speed up your IT recruitment with Interview Mocha
500+ IT skill tests
20+ coding languages
50+ domain knowledge tests
100+ digital 2.0 skill tests
Customer focus aptitude tests
Enterprise ready features & more...
GET A DEMO
Why hiring managers and recruiters across the globe love Interview Mocha
Take your first step to hire job fit candidates