Adobe Dreamweaver Online Test
Topics Covered
Testing Server
Web hosting
Table
Behaviors
Validation
Frames
Features
CSS
Adding Spry
Basic
Code view feature
Inserting Media
CC Library
Paths
Dynamic page
Useful for hiring
Sr. Web Designer - Dreamweaver
Graphic Designer - Dreamweaver
Front-End Developer
View Sample Report
Start hiring job-fit candidates using this assessment
GET A DEMO
"Our recruiters no longer rely only on the telephonic interviews. We shortlist candidates based on assessment reports. The detailed test reports provide skill wise analysis of each candidate. This has helped our clients reduce their time to hire by 60%."
Vipin Sharma, Mobile Programming,
General Manager HR & Recruitement
Question
An image "Image-1" is placed on a web page. Suppose you want to display "Image-2" in place of the first image, whenever the mouse is over the image. Which of the following options are used to fulfill this objective?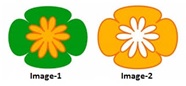 Note: There can be multiple correct answers to this question.
Question
You want to set an image for your web page in order to view as a background for your web page in a browser. On which of the following option of "Page Properties" dialog, do you need to set the path of the required image?
Question
You have added SWF files to your page and preview in a browser. In order to make the files play continuously, which of the option of Property inspector panel will be used?
Answer
Loop continuously until stop
Test details:
In Adobe Dreamweaver skills test, an emphasis is laid upon evaluating the knowledge of applied skills gained through real work experience rather than theoretical knowledge.

The Adobe Dreamweaver test contains MCQ's (Multiple Choice Questions), MAQ's (Multiple Answer Questions), Fill in the Blank, Descriptive, True or False.

Test Duration: 20 minutes

20 Application Questions

This Adobe Dreamweaver quiz contains the combination of application and theory questions that helps you to evaluate technical as well as practical skills of candidates.
Test description:
Adobe Dreamweaver Online Test has been designed by our global Subject Matter Experts (SME)s to assess skills of web designing experts on Adobe Dreamweaver CC tool- as per Industry Standards.

Adobe Dreamweaver CC is a fast, flexible coding engine or a web development tool to give web designers and front-end developers easier ways to create, code, and manage websites that look amazing on any size screen.

The online Adobe Dreamweaver test helps recruiters & hiring managers to analyse in-depth knowledge of candidates about web design & development using Dreamweaver, a web tool before hiring or recruiting.


Adobe Dreamweaver assessment test contains questions on:

Testing Server

Web hosting

Table

Behaviors

Validation

Frames

Features

CSS

Adding Spry

Basic

Code view feature

Inserting Media

CC Library

Paths

Dynamic page

Using powerful reporting, you can have a detailed analysis of the Dreamweaver quiz test results to help you make a better hiring decision and predict the candidate's performance.
Good News! You can customize this test as per your requirement
Choose and add questions from Interview Mocha question libraries

Add your own set of questions

Customize test settings like duration, number of questions, passing score, web proctoring and much more

Mail us at support@interviewmocha.com to create a custom test
Looking for a tailor-made test, to suit your assessment needs?
Get in touch
Global companies using Mocha assessments
How Mocha assessments are brewed
Speed up your IT recruitment with Interview Mocha
500+ IT skill tests
20+ coding languages
50+ domain knowledge tests
100+ digital 2.0 skill tests
Customer focus aptitude tests
Enterprise ready features & more...
GET A DEMO
Why hiring managers and recruiters across the globe love Interview Mocha
Take your first step to hire job fit candidates