Field Service Technician Test
Useful for hiring
Field Service Technician
Technicians
View Sample Report
Start hiring job-fit candidates using this assessment
GET A DEMO
"We are impressed by the caliber, depth, and breadth of the assessments provided by Interview Mocha. With Interview Mocha's online proctoring & powerful reports, we are able to hire quality candidates overcoming geographical barriers."
Megan Akhras, J'Excelle,Canada,
Co-founder & director
Question
Cogwheel number 1 rotates counterclockwise as shown.
If the red cogwheel rotates in the direction of the arrow choose option 1; if it rotates in the opposite direction choose option 2; if the red cogwheel does not move at all choose option 3.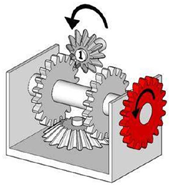 Question
A tube is attached to the left-hand side of a connector. Two tubes, situated one on top of the other, are connected to the right-hand side. Water enters the system from the left tube, flows at a constant velocity through the connector, and exits via the two right-hand tubes. At which opening is the velocity of water the greatest?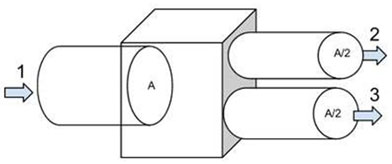 Answer
Same velocity at all openings
Question
Which tool or combination of tools would be most useful for general woodwork?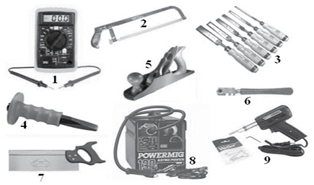 Question
Which tool or combination of tools would be most useful for repairing a broken radio?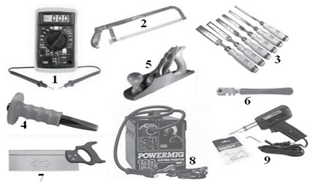 Test details:
Techncian Test Details: 50 Questions 65 minutes

Verbal Ability - 08 Questions 08 minutes

Verbal Reasoning - 10 Questions 16 minutes

Quantitative Aptitude - 10 Questions 10 minutes

Abstract Reasoning - 08 Questions 14 minutes

Mechanical Aptitude - 14 Questions 17 minutes
Test description:
Field service technicians maintain machinery and equipment at customer premises.
They could be working in factories, homes, offices etc. They are responsible for installation, troubleshooting, and repair of their products. They need to maintain equipment and ensure that they are in good working conditions. They need to train their customers in preventive maintenance procedures. They need to maintain the parts inventory to ensure the uptime of their equipment. They must adhere to the specified repair standards and service levels.
They need to maintain good customer relations and may also have to promote customer service agreements.

KEY SKILLS REQUIRED:
COMMUNICATION, ORAL AND WRITTEN - Verbal Ability, Verbal Reasoning

ABILITY TO LEARN NEW CONCEPTS QUICKLY - Abstract Reasoning

PROBLEM SOLVING SKILLS - Abstract Reasoning, Quantitative Aptitude

GOOD MECHANICAL SKILLS - Mechanical Aptitude

ATTENTION TO DETAIL

TEST DESCRIPTION
VERBAL ABILITY
Verbal ability is essential because grammar and vocabulary is a prerequisite for good spoken and written English.

VERBAL REASONING
Reading comprehension indicates an ability to comprehend and reason with the concepts on a written page.

QUANTITATIVE APTITUDE
Quantitative ability will indicate analytical thinking and problem-solving ability.

ABSTRACT REASONING
Abstract reasoning will indicate the ability to think clearly, identify logical patterns, learn new skills and solve complex problems. It is an indicator of fluid intelligence and shows an ability to strategize.
Good News! You can customize this test as per your requirement
Choose and add questions from Interview Mocha question libraries

Add your own set of questions

Customize test settings like duration, number of questions, passing score, web proctoring and much more

Mail us at support@interviewmocha.com to create a custom test
Looking for a tailor-made test, to suit your assessment needs?
Get in touch
Global companies using Mocha assessments
How Mocha assessments are brewed
Speed up your IT recruitment with Interview Mocha
500+ IT skill tests
20+ coding languages
50+ domain knowledge tests
100+ digital 2.0 skill tests
Customer focus aptitude tests
Enterprise ready features & more...
GET A DEMO
Why hiring managers and recruiters across the globe love Interview Mocha
Take your first step to hire job fit candidates