QA Aptitude Test
Topics Covered
Verbal Reasoning
Numerical Reasoning
Logical Reasoning
Analytical Thinking
Reading Comprehension
Useful for hiring
Quality Assurance Engineers
Functional Testers
QA Analysts
Software QA Engineer
View Sample Report
Start hiring job-fit candidates using this assessment
GET A DEMO
"We realized that to acquire quality talent, our recruitment process was in dire need of automation. Too many of our technicalteam were simply wasting hours conducting interviews that did not yield the desired results. For us the foremost criteria were to finda recruitment partner who could tick all the right boxes"

Rehana Nisar, Gartner,
Global Product & Services Recruitment Head
Question
If you disassemble the block as displayed, which piece would be the missing piece?

Question
Which of the cubes shown could not be made from the pattern?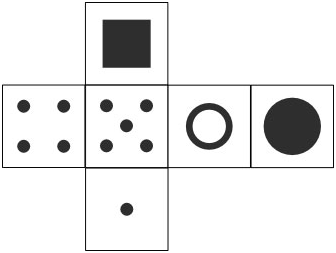 Question
Sara lives in a large city on the East Coast. Her younger cousin Marlee lives in the Mid-west in a small town with fewer than 1,000 residents. Marlee has visited Sara several times during the past five years. In the same period of time, Sara has visited Marlee only once.

Answer
Marlee likes Sara better than Sara likes Marlee.


Sara thinks small towns are boring.


Sara is older than Marlee.


Marlee wants to move to the East Coast.

Test details:
The online aptitude test for quality analyst enables employers and recruiters to identify potential candidates for QA positions by evaluating the working skills and job readiness. For this reason, an emphasis is laid upon evaluating the knowledge of applied skills gained through real work experience rather than theoretical knowledge.

The QA online aptitude test may contain MCQ's (Multiple Choice Questions), MAQ's (Multiple Answer Questions), Fill in the Blank, Descriptive, Whiteboard Questions, Audio / Video Questions, True or False.

Test Duration: 20 minutes

10 Application Questions

Our aptitude test for quality assurance contains a combination of application, scenario-based questions to evaluate the practical skills of candidates.
Test description:
Software Quality Assurance Engineers ensure that desired quality standards are maintained during the software development process. They will ensure there are no bugs in the code. They will ensure that the software design is adequate. Software quality assurance engineers make sure that new products are working fine before they are released to the public.

The QA aptitude test helps to hire managers as well as recruiters to assess analytical, problem-solving skills and attention to details in order to design, implement the test cases to get a bug free solution. The aptitude test for quality analyst has been designed by experienced subject matter experts (SMEs) to help you grab your next best hire per industry standards.

The aptitude test for software testing contains meaningful questions on following topics:

1. Verbal Reasoning
2. Numerical Reasoning
3. Logical Reasoning
4. Analytical Thinking
5. Reading Comprehension


The process of hiring such a job-fit candidate will be done through our online QA aptitude test which is automated and will provide you with detail analytical reports of each appeared candidate. Our score reports will help you to measure the expertise of candidates in order to make right hiring decisions.
Good News! You can customize this test as per your requirement
Choose and add questions from Interview Mocha question libraries

Add your own set of questions

Customize test settings like duration, number of questions, passing score, web proctoring and much more

Mail us at support@interviewmocha.com to create a custom test
Looking for a tailor-made test, to suit your assessment needs?
Get in touch
Global companies using Mocha assessments
How Mocha assessments are brewed
Speed up your IT recruitment with Interview Mocha
500+ IT skill tests
20+ coding languages
50+ domain knowledge tests
100+ digital 2.0 skill tests
Customer focus aptitude tests
Enterprise ready features & more...
GET A DEMO
Why hiring managers and recruiters across the globe love Interview Mocha
Take your first step to hire job fit candidates