Physical Therapist Aptitude Test
View Sample Report
Start hiring job-fit candidates using this assessment
GET A DEMO
"We realized that to acquire quality talent, our recruitment process was in dire need of automation. Too many of our technicalteam were simply wasting hours conducting interviews that did not yield the desired results. For us the foremost criteria were to finda recruitment partner who could tick all the right boxes"

Rehana Nisar, Gartner,
Global Product & Services Recruitment Head
Question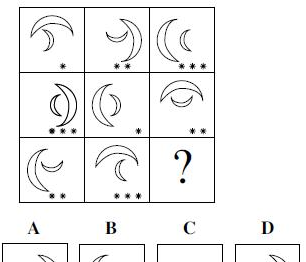 Question
Choose the most appropriate word to fill in the blank.

Just a _________ here, any increase in interest rates may impact the profitability of banks.

Question
Direction to Solve

In the following question, two statements numbered I and II are given. There may be cause and effect relationship between the two statements. These two statements may be the effect of the same cause or independent causes. These statements may be independent causes without having any relationship. Read both the statements and mark your answer as

Statements:

I. Majority of the citizens in the locality belongs to higher income group.

II. The sales in the local super market are comparatively much higher than in other localities.

Answer
Statement I is the cause and statement II is its effect


Statement II is the cause and statement I is its effect


Both the statements I and II are independent causes


Both the statements I and II are effects of independent causes


Both the statements I and II are effects of some common cause

Test details:
Test Details:
Microsoft Office - 10 questions

Quantitative - 8 questions

Abstract Reasoning - 8 questions

Verbal Ability - 8 questions

Verbal Reasoning - 8 questions

Logical Reasoning - 8 questions
The combination of Application and Theory questions helps to evaluate Technical as well as practical Skills of Candidates.
Test description:
Physical therapists (PTs) are highly-educated, licensed health care professionals who can help patients reduce pain and improve or restore mobility - in many cases without expensive surgery and often reducing the need for long-term use of prescription medications and their side effects.Physical therapists can teach patients how to prevent or manage their condition so that they will achieve long-term health benefits. PTs examine each individual and develop a plan, using treatment techniques to promote the ability to move, reduce pain, restore function, and prevent disability. In addition, PTs work with individuals to prevent the loss of mobility before it occurs by developing fitness- and wellness-oriented programs for healthier and more active lifestyles. Physical therapists provide care for people in a variety of settings, including hospitals, private practices, outpatient clinics, home health agencies, schools, sports and fitness facilities, work settings, and nursing homes.

TYPICAL RESPONSIBILITIES
Evaluation. Performs patient evaluations. Assesses, physical performance of patient to determine an extent of therapy needed, a method of therapy, etc. Interprets the progress of patient

Treatment Planning. Plans the method of treatment for patients. Modifies plan as needed. Develops a Plan of Care outlining the area of deficit, target activity, context, assistance needed, functional, realistic, and measurable goal(s), and/or status ongoing goal(s).

Physical Therapy. Provides patients with physical therapy. Recommends and provides treatment based on medical, clinical, functional, and observational findings. Provide therapeutic interventions designed to meet the patient's long-term goals, including posture training; strengthening, balance, and coordination exercises; endurance/cardiac training; joint mobility and muscle lengthening; pain relief; and functional skills and community re-entry training

Report Preparation. Prepares various reports as needed to document progress, etc.

Training. Trains or assists in the training of students, new physical therapists, interns, etc. as needed

Record Maintenance. Maintains patient records that include evaluation, treatment plan, therapy was given, progress, etc.

KEY SKILLS REQUIRED
Ability to communicate effectively both verbally and in writing.- Verbal Ability and Verbal Reasoning.

Analytical ability.-Quantitative Aptitude.

Ability to problem-solve to formulate a plan of care and evaluate the patient's response to care.- Abstract Reasoning.

Critical thinking ability so that they can evaluate and solve the problems of their patients- Logical Reasoning.

Microsoft Office- Excel Basics, MS word Basics.
Good News! You can customize this test as per your requirement
Choose and add questions from Interview Mocha question libraries

Add your own set of questions

Customize test settings like duration, number of questions, passing score, web proctoring and much more

Mail us at support@interviewmocha.com to create a custom test
Looking for a tailor-made test, to suit your assessment needs?
Get in touch
Global companies using Mocha assessments
How Mocha assessments are brewed
Speed up your IT recruitment with Interview Mocha
500+ IT skill tests
20+ coding languages
50+ domain knowledge tests
100+ digital 2.0 skill tests
Customer focus aptitude tests
Enterprise ready features & more...
GET A DEMO
Why hiring managers and recruiters across the globe love Interview Mocha
Take your first step to hire job fit candidates