Physical Therapist Aptitude Test
View Sample Report
Start hiring job-fit candidates using this assessment
GET A DEMO
"Finding quality talent is a challenge more so when you consider the sheer number of resumes we get each year. To top this, the time we spent on our recruitment process was humongous. Interview Mocha helped us to cut down on our candidate filtration time by 40%, making it our preferred assessment tool."

Pedro Furtado, Altran,
Capacity Manager
Question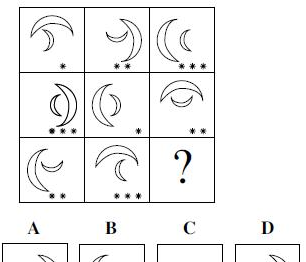 Question
Choose the most appropriate word to fill in the blank.

Just a _________ here, any increase in interest rates may impact the profitability of banks.

Question
Direction to Solve

In the following question, two statements numbered I and II are given. There may be cause and effect relationship between the two statements. These two statements may be the effect of the same cause or independent causes. These statements may be independent causes without having any relationship. Read both the statements and mark your answer as

Statements:

I. Majority of the citizens in the locality belongs to higher income group.

II. The sales in the local super market are comparatively much higher than in other localities.

Answer
Statement I is the cause and statement II is its effect


Statement II is the cause and statement I is its effect


Both the statements I and II are independent causes


Both the statements I and II are effects of independent causes


Both the statements I and II are effects of some common cause

View Test Details
Good News! You can customize this test as per your requirement
Choose and add questions from Interview Mocha question libraries

Add your own set of questions

Customize test settings like duration, number of questions, passing score, web proctoring and much more

Mail us at support@interviewmocha.com to create a custom test
Looking for a tailor-made test, to suit your assessment needs?
Get in touch
Global companies using Mocha assessments
How Mocha assessments are brewed
Speed up your IT recruitment with Interview Mocha
500+ IT skill tests
20+ coding languages
50+ domain knowledge tests
100+ digital 2.0 skill tests
Customer focus aptitude tests
Enterprise ready features & more...
GET A DEMO
Why hiring managers and recruiters across the globe love Interview Mocha
Take your first step to hire job fit candidates