First Line Supervisor Test
View Sample Report
Start hiring job-fit candidates using this assessment
GET A DEMO
"We are impressed with Interview Mocha's comprehensive IT skill test batteries and their ability to provide tailor-made assessments quickly. The results we got from Interview Mocha exceeded our expectations, employees found the tests quick, fun, and a benchmark of their knowledge."
Ajay Garg, Siemens,
Associate Manager
Question
The percentage increase in the area of a rectangle, if each of its sides is increased by 20%, is:
Question
Cogwheel number 1 rotates counterclockwise as shown.
If the red cogwheel rotates in the direction of the arrow choose option 1; if it rotates in the opposite direction choose option 2; if the red cogwheel does not move at all choose option 3.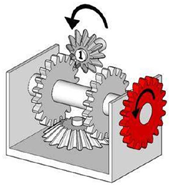 Question
The diagram shows two fixed cogwheels which can only rotate around their own axis. A rack is inserted between the two cogwheels and is moved in the direction shown by the arrow. What are the directions of movement and velocities of the cogwheels?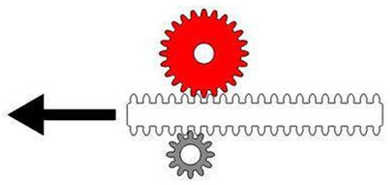 Answer
Same direction, same velocities

Same direction, different velocities

Different directions, same velocities

Different directions, different velocities
View Test Details
Good News! You can customize this test as per your requirement
Choose and add questions from Interview Mocha question libraries

Add your own set of questions

Customize test settings like duration, number of questions, passing score, web proctoring and much more

Mail us at support@interviewmocha.com to create a custom test
Looking for a tailor-made test, to suit your assessment needs?
Get in touch
Global companies using Mocha assessments
How Mocha assessments are brewed
Speed up your IT recruitment with Interview Mocha
500+ IT skill tests
20+ coding languages
50+ domain knowledge tests
100+ digital 2.0 skill tests
Customer focus aptitude tests
Enterprise ready features & more...
GET A DEMO
Why hiring managers and recruiters across the globe love Interview Mocha
Take your first step to hire job fit candidates