Financial Analyst Aptitude Test Assessment
Topics Covered
Financial analysis
financial modelling
numerical reasoning
excel
View Sample Report
Start hiring job-fit candidates using this assessment
GET A DEMO
"The best part of Interview Mocha is they have topic wise questions available. The skill wise extensive reports and advanced analytics lets us measure & benchmark the proficiency level of employees in that particular skill."
Cheryl Tolkinen, Securian, USA,
Learning & Development Manager
Question
Authorised capital of a company is $0.5mn, 40% of it is paid up. Loss incurred during the year is $50,000. Accumulated loss carried from last year is $0.2mn. The company has a Tangible Net Worth of ______
Question
Consider below graph: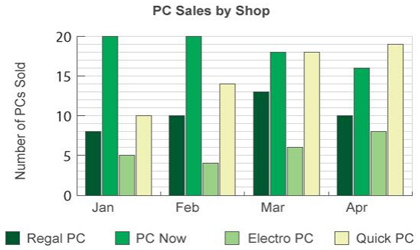 If the average profit made on each PC sold by Quick PC was $62, what was the total profit over the four months for Quick PC?
Question
Which of the listed functions will give you the largest sales figure, ignoring hidden rows and error values?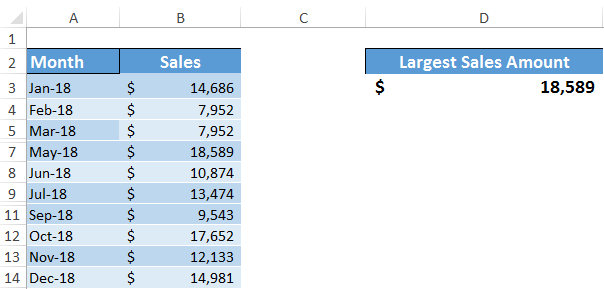 Answer
=AGGREGATE(13,1,B3:B14,1)



=AGGREGATE(14,7,B3:B14,1)



=AGGREGATE(B3:B14,1,14,7)



=AGGREGATE(1,B3:B14,14,7)

View Test Details
Good News! You can customize this test as per your requirement
Choose and add questions from Interview Mocha question libraries

Add your own set of questions

Customize test settings like duration, number of questions, passing score, web proctoring and much more

Mail us at support@interviewmocha.com to create a custom test
Looking for a tailor-made test, to suit your assessment needs?
Get in touch
Global companies using Mocha assessments
How Mocha assessments are brewed
Speed up your IT recruitment with Interview Mocha
500+ IT skill tests
20+ coding languages
50+ domain knowledge tests
100+ digital 2.0 skill tests
Customer focus aptitude tests
Enterprise ready features & more...
GET A DEMO
Why hiring managers and recruiters across the globe love Interview Mocha
Take your first step to hire job fit candidates