CISCO Routing System Engineers Test
Topics Covered
OSPF Network
CISCO SDM application
Integrated Services Routers
CISCO Catalyst Series Switch
Basic Wireless Security
View Sample Report
Start hiring job-fit candidates using this assessment
GET A DEMO
"Our recruiters no longer rely only on the telephonic interviews. We shortlist candidates based on assessment reports. The detailed test reports provide skill wise analysis of each candidate. This has helped our clients reduce their time to hire by 60%."
Vipin Sharma, Mobile Programming,
General Manager HR & Recruitement
Question
Which type of traffic must be sensitive to the parameters shown?



Question
You are required to upgrade the network of a multistory branch office building to support Cisco 7970 IP Phones throughout. Given that each phone uses 15.4 W, how many phones can a Cisco Catalyst 3750 support using Cisco Intelligent Power Management in a 48-port PoE configuration?
Question
Which would be a benefit of designing the OSPF network as shown?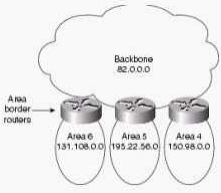 Answer
Routes can be redistributed within the individual areas.

The backbone area does not need any internal routers.

Route summarization is enabled by default in this type of configuration.

Route summarization configuration at the ABRs is greatly simplified.
View Test Details
Good News! You can customize this test as per your requirement
Choose and add questions from Interview Mocha question libraries

Add your own set of questions

Customize test settings like duration, number of questions, passing score, web proctoring and much more

Mail us at support@interviewmocha.com to create a custom test
Looking for a tailor-made test, to suit your assessment needs?
Get in touch
Global companies using Mocha assessments
How Mocha assessments are brewed
Speed up your IT recruitment with Interview Mocha
500+ IT skill tests
20+ coding languages
50+ domain knowledge tests
100+ digital 2.0 skill tests
Customer focus aptitude tests
Enterprise ready features & more...
GET A DEMO
Why hiring managers and recruiters across the globe love Interview Mocha
Take your first step to hire job fit candidates