CISCO Routing System Engineers Test
Topics Covered
OSPF Network
CISCO SDM application
Integrated Services Routers
CISCO Catalyst Series Switch
Basic Wireless Security
View Sample Report
Start hiring job-fit candidates using this assessment
GET A DEMO
"Interview Mocha has provided UNEECOPS with a veritable assessment platform with a comprehensive test library, online test platform, and intelligent reports. This made it easier for us to map different job openings with job-fit candidates and recruit faster."
Nisha Chandila, UNEECOPS,
Talent Acquisition Manager
Question
Which type of traffic must be sensitive to the parameters shown?



Question
You are required to upgrade the network of a multistory branch office building to support Cisco 7970 IP Phones throughout. Given that each phone uses 15.4 W, how many phones can a Cisco Catalyst 3750 support using Cisco Intelligent Power Management in a 48-port PoE configuration?
Question
Which would be a benefit of designing the OSPF network as shown?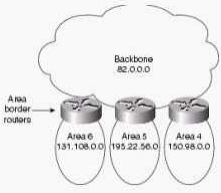 Answer
Routes can be redistributed within the individual areas.

The backbone area does not need any internal routers.

Route summarization is enabled by default in this type of configuration.

Route summarization configuration at the ABRs is greatly simplified.
Test details:
CISCO Routing Test enables employers and recruiters to identify routing engineers hires by evaluating working skills and job readiness. For this reason, the emphasis is laid upon evaluating the knowledge of applied skills gained through real work experience, rather than theoretical knowledge.

Test Details: 20 minutes

15 Application Questions

05 Theory Questions

The combination of Application and Theory questions helps to evaluate Technical as well as practical Skills of Candidates.
Test description:
CISCO Routing (System Engineer) is useful to effectively assess the candidate's skills related to routing before an interview. CISCO Routing (System Engineer) is the ability to plan, implement, verify and troubleshoot local and wide-area enterprise networks and work collaboratively with specialists to advance their skills and work independently on complex network solutions. CISCO Routing test is specially designed to check the application, networking and routing skills of a CISCO Routing field engineer – as per Industry Standards. Our CISCO Routing Field Engineer skilled test is created and validated by Subject Matter Experts.


Test Topics :

The CISCO Routing test contains questions on following topics :
OSPF Network

CISCO SDM application

Integrated Services Routers

CISCO Catalyst Series Switch

Basic Wireless Security

The CISCO Routing test contains MCQ's (Multiple Choice Questions), MAQ's (Multiple Answer Questions), Fill in the Blank, Descriptive, True or False. Using powerful reporting, you will have a detailed analysis of test results to help you make better decisions and predict candidate and employee success.
Good News! You can customize this test as per your requirement
Choose and add questions from Interview Mocha question libraries

Add your own set of questions

Customize test settings like duration, number of questions, passing score, web proctoring and much more

Mail us at support@interviewmocha.com to create a custom test
Looking for a tailor-made test, to suit your assessment needs?
Get in touch
Global companies using Mocha assessments
How Mocha assessments are brewed
Speed up your IT recruitment with Interview Mocha
500+ IT skill tests
20+ coding languages
50+ domain knowledge tests
100+ digital 2.0 skill tests
Customer focus aptitude tests
Enterprise ready features & more...
GET A DEMO
Why hiring managers and recruiters across the globe love Interview Mocha
Take your first step to hire job fit candidates