Online Adobe Photoshop Test
Topics Covered
Basic Configuration
Layers
Import and Export
Tools and features
Clipping Mask
Blending
CC Features
Useful for hiring
Adobe Photoshop Expert
Adobe Photoshop Developer
Adobe Photoshop Professional
UI/UX Designer
Web Designer
View Sample Report
Start hiring job-fit candidates using this assessment
GET A DEMO
"Interview Mocha has provided UNEECOPS with a veritable assessment platform with a comprehensive test library, online test platform, and intelligent reports. This made it easier for us to map different job openings with job-fit candidates and recruit faster."
Nisha Chandila, UNEECOPS,
Talent Acquisition Manager
Question
The Images provided below need to be composited into a single Image so that it looks like the mechanical pig is standing on a green field under a perfectly gray sky. In order to fulfill the given task, which of these techniques in Photoshop CC can be used by the designer?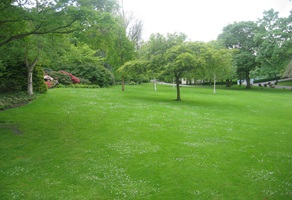 Answer
By Using a Blending Filter

By Using a Blending Filter
Question
You are applying a Black and white filter on image alongside using an adjustment layer. What happens if after the application of the filter the 4th bird from the left is selected and the delete key is pressed?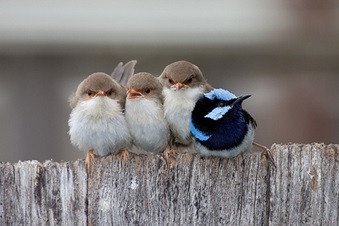 Answer
The 4th bird is removed from the picture

The Selected portion of the image is replaced by the background layer( Transparent Canvas Canvas)

The Color returns in the selected portions of the image
Question
A text is written by using a photo as text foreground as shown in the figure given below. In order to generate this kind of effect, what are the steps to be followed in Photoshop CC?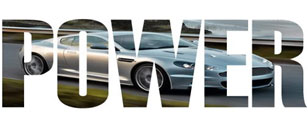 Answer
Keep image on top and text on bottom layer and select Clipping Mask on text layer

Keep text on top and image on bottom layer and select Clipping Mask on image layer

Keep image on top and text on bottom layer and select Clipping Mask on image layer

Keep text on top and image on bottom layer and select Clipping Mask on text layer
Test details:
The Adobe Photoshop test enables employers and recruiters to identify potential prospects by evaluating working skills and job readiness. For this reason, the emphasis is laid upon evaluating the knowledge of applied skills gained through real work experience, rather than theoretical knowledge.

The Adobe Photoshop online test may contain MCQs (Multiple Choice Questions), MAQs (Multiple Answer Questions), Fill in the Blank, Descriptive, Whiteboard Questions, Audio / Video Questions, True or False.

Test Duration: 20 minutes

20 Application Questions
Test description:
Adobe Photoshop is software that is extensively used for raster image editing, graphic design and digital art. It makes use of layering to allow for depth and flexibility in the design and editing process, as well as provide powerful editing tools, that when combined, are capable of just about anything.

Adobe Photoshop test is created & validated by experienced subject matter experts (SMEs) to assess & hire photoshop developer as per industry standards. Online Adobe Photoshop online test helps recruiters and hiring managers to evaluate the expertise of candidates in designing skills using Adobe Photoshop.

The Adobe Photoshop skills test helps to screen the candidates who possess traits as follows:

Understanding of Adobe Photoshop, as well as competing illustrator programs
Thorough knowledge of design and aesthetic principles
Expertise in designing and conducting usability tests and analyzing testing results

Our Adobe Photoshop skills assessment test reports will give a detailed analysis of each candidate that helps you to hire better and faster. To know about the candidate experience, we have introduced the new feature called candidate feedback module in our Adobe Photoshop assessment test so that it will ensure you that the candidates are getting an excellent experience while attempting the test.
Good News! You can customize this test as per your requirement
Choose and add questions from Interview Mocha question libraries

Add your own set of questions

Customize test settings like duration, number of questions, passing score, web proctoring and much more

Mail us at support@interviewmocha.com to create a custom test
Looking for a tailor-made test, to suit your assessment needs?
Get in touch
Global companies using Mocha assessments
How Mocha assessments are brewed
Speed up your IT recruitment with Interview Mocha
500+ IT skill tests
20+ coding languages
50+ domain knowledge tests
100+ digital 2.0 skill tests
Customer focus aptitude tests
Enterprise ready features & more...
GET A DEMO
Why hiring managers and recruiters across the globe love Interview Mocha
Take your first step to hire job fit candidates